Anita (Teena) L. Hayden, Ph.D.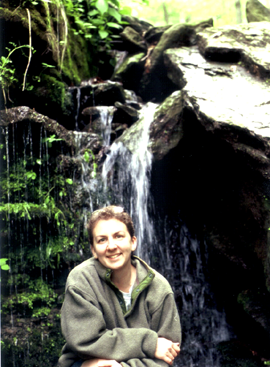 Teena received her doctorate in the interdisciplinary Arid Lands Resource Sciences program at the University of Arizona, College of Agriculture and Life Sciences in 2001. Her background in chemistry and interest in new crops for small farmers led her to the Economic Botany Track in the Arid Lands Program. With a minor in Plant Sciences emphasizing hydroponics, she developed a research plan investigating aeroponics as a production method for medicinal root crops.


Convinced aeroponics could be an excellent technique for producing clean, consistent raw material for the herbal dietary supplement industry, and appropriate for small farmers desiring diversification, she entered the Berger Entrepreneurship Program in the College of Business and Public Administration. Partnering with an MBA student, Guillermo Quiroga, they developed an award-winning business plan for producing aeroponically-grown herbs in Native American communities. Their start-up company, Native American Botanics, successfully competed for five federal research grants, three from the USDA and two from NIH, National Center for Complementary and Alternative Medicine. The first NIH grant investigated the statistical differences in biomass and phytochemical yields of Arctium lappa, or burdock, as a model crop for comparing aeroponics to conventional horticultural methods. The results of that research were presented in Hayden's dissertation.


Dr. Hayden has traveled extensively researching and presenting these concepts. She was recently inducted into the Berger Entrepreneurship Program's Hall of Fame for "Outstanding Development of a Socially Aware Business."

Copyright 2003 Anita Hayden